Unusual Xmas Gifts
Best Christmas Gifts for Crepe Lovers
Seeking unusual xmas gifts for crepe lovers? Read along for a list of great xmas gifts for all types of crepe lovers!

Crepe lovers are an eclectic bunch and deserve a personalized gift that shows you truly understand their individual wants and needs. To help, we're offering our best gift ideas for every type of crepe lover on your list. And there's no need to face the crowds this season; every one of these affordable gifts can be shipped directly to your loved ones.

The Perfectionist.
No discriminating crepe lover's kitchen is complete without the most essential tool of all. Read our review of the De Buyer Crepe Pan. You know we wouldn't recommend something to you unless we believed in it, too! The world's best crepe pan is just the ticket for the perfectionist on your list, who longs to turn out dependable and delicious crepes every time. 
Order Your De Buyer Crepe Pan at Amazon
The Procrastinator.
Take the DeBuyer Crepe Pan, a 10-oz. package of Voila La Crepe mix and a wooden turning spoon, and what do you get? The perfect solution for the procrastinator, who may put off making crepes until he or she has ALL the essential tools within easy reach.Warning: This gift may turn your procrastinator into an over-achiever!
Order the Crepe making essentials kit at Amazon
The Champion.
If your favorite crepe lover makes crepes on a regular basis, their wrist is likely to be suffering from "crepe-tunnel syndrome" from all that whisking. Don't they deserve a break? Treat them to this versatile appliance that can whip up crepe batter and more! At 500 watts, it's a powerful blender but also doubles as a food processor and offers a full spectrum of attachments for grating cheese and blending pie crust dough. All parts are removable, which makes cleaning a snap!
Order the Cuisinart PowerBlend Duet Blender and Processor from Amazon
For All Crepe Lovers!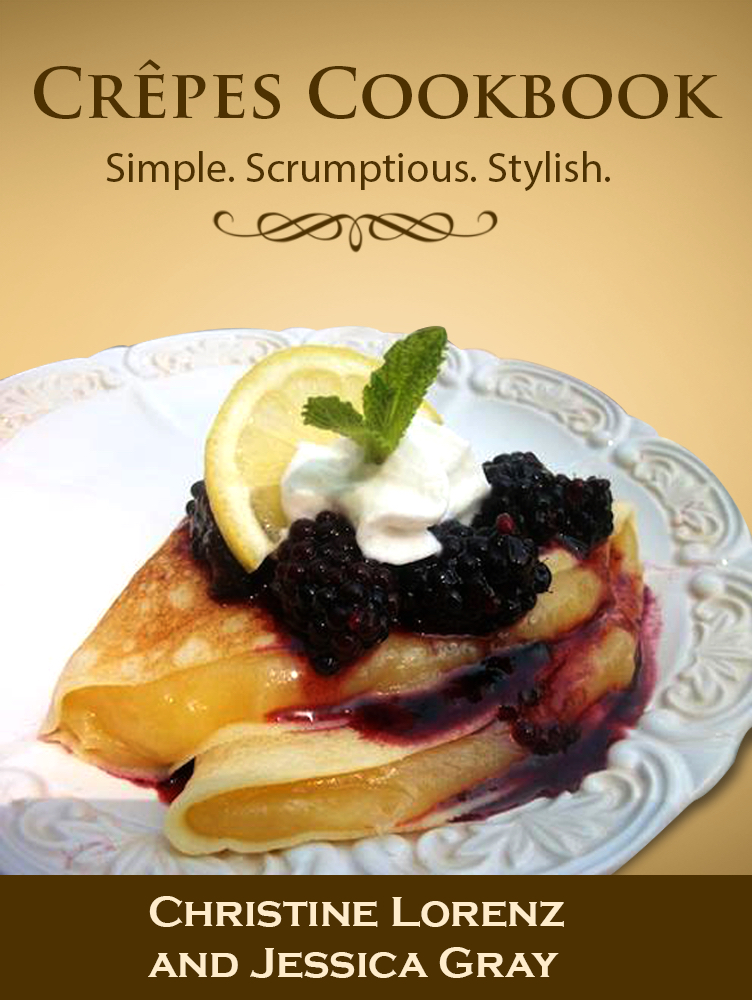 The perfect accompaniment to any of the above gifts is our 52-page full-color book.
This book features step-by-step tips and pictures for making the world's best crepes and our top recipes for every occasion.
Perfectionist, procrastinator, and champion alike will enjoy brand new recipes.
Order the Crêpes Cookbook here

Return to Recipes for Christmas Dinner.
I love to Pin - Check out my Pinterest Boards