Crêpes Cookbook
Simple. Scrumptious. Stylish.
Learn how to make crêpes like a pro!

We have taken the most popular recipes of our website, combined them with the instructions how to make the perfect batter every time, and whipped in the best tools of the trade.

The result is this Crêpes Cookbook with 30 innovative, yummy, romantic, festive or sinful crepe recipes.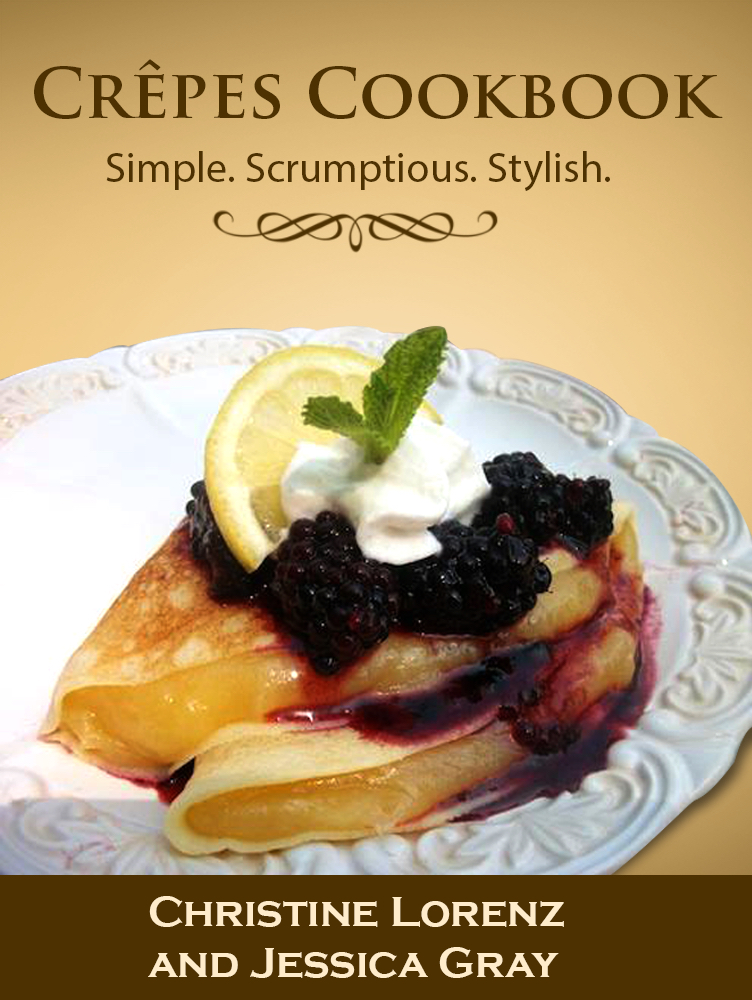 Crêpes Cookbook is a 52-page full-color book that gives step-by-step instructions (with pictures) on how to make the world's best crepes with a modern twist.
It's available as ebook on several retailers such as Amazon, iTunes, or Barnes&Noble, but even better, you can also buy the paperback editions.
And did I say it's in full color?
The next time you need a present for your cooking-addicted friend, mom, aunt, grandma,... give her the Crêpes Cookbook (and keep the ebook for yourself).
Ready to Order?
Click on the link below and chose your preferred retailer for the ebook. At just $2.99 it's a steal!
Prefer the paperback?

You could drive to your nearest bookstore and have them order it for you, or you could click the picture below and order it instantly on Amazon. If you do, then you'll be eligible to get the ebook at the discounted price of 99cents.
Give the print version as a present and keep the ebook for yourself!